Through the project "We could have had it all", Itziar Barrio assimilates different phenomena: the "people's mic" as a formula of popular protest in public squares, when it is forbidden to use amplifiers (Occupy Wall Street); the crystallisation of contemporary myths in mass concerts where pop stars invite their audience to continue their songs (Adele), and an ancestral form of communication that predates theatre (bertsolarismo). In all these cases, amplification of the voice and repetition are a constant. The microphone appears in all these manifestations as a prohibited and/or desired object. An instrument of power: to be snatched away, to facilitate, to share. This erect device is exactly what enables the amplification and repetition of voices, thoughts, ideas, and signature tunes, making the microphone a symbol of the public sphere and the transmission of stories.
Through the exclamation "we could have had it all // dena eduki genezake", frustration, desire and social struggles come to light. Two storytellers with narrative tools and their own languages (English and Basque) will unveil a hidden story that is or isn''t fictional, that is or isn''t credible. North American writer Chavisa Woods and bertsolari Maialen Lujanbio form part of the project creation process, through a dialogue of figures between the two artists, functioning simultaneously as producers and protagonists of this story.
What marks the project is the fragmentation of an audiovisual piece. Audio and image in movement, separated, bring about a frustrated dialogue. The voice hangs in the Arriaga Square just as on so many other occasions at the beginning and end of countless demonstrations and protests. The image comes in and takes its place on the stage facing the stalls. The audio-visual, film and theatre, outside and inside, public and private space. Dichotomy and diptych are the formal keys to the proposal, but to the language too, for that is what is predominantly used to resolve, understand and create a conflict. There is always conflict, as there is always language.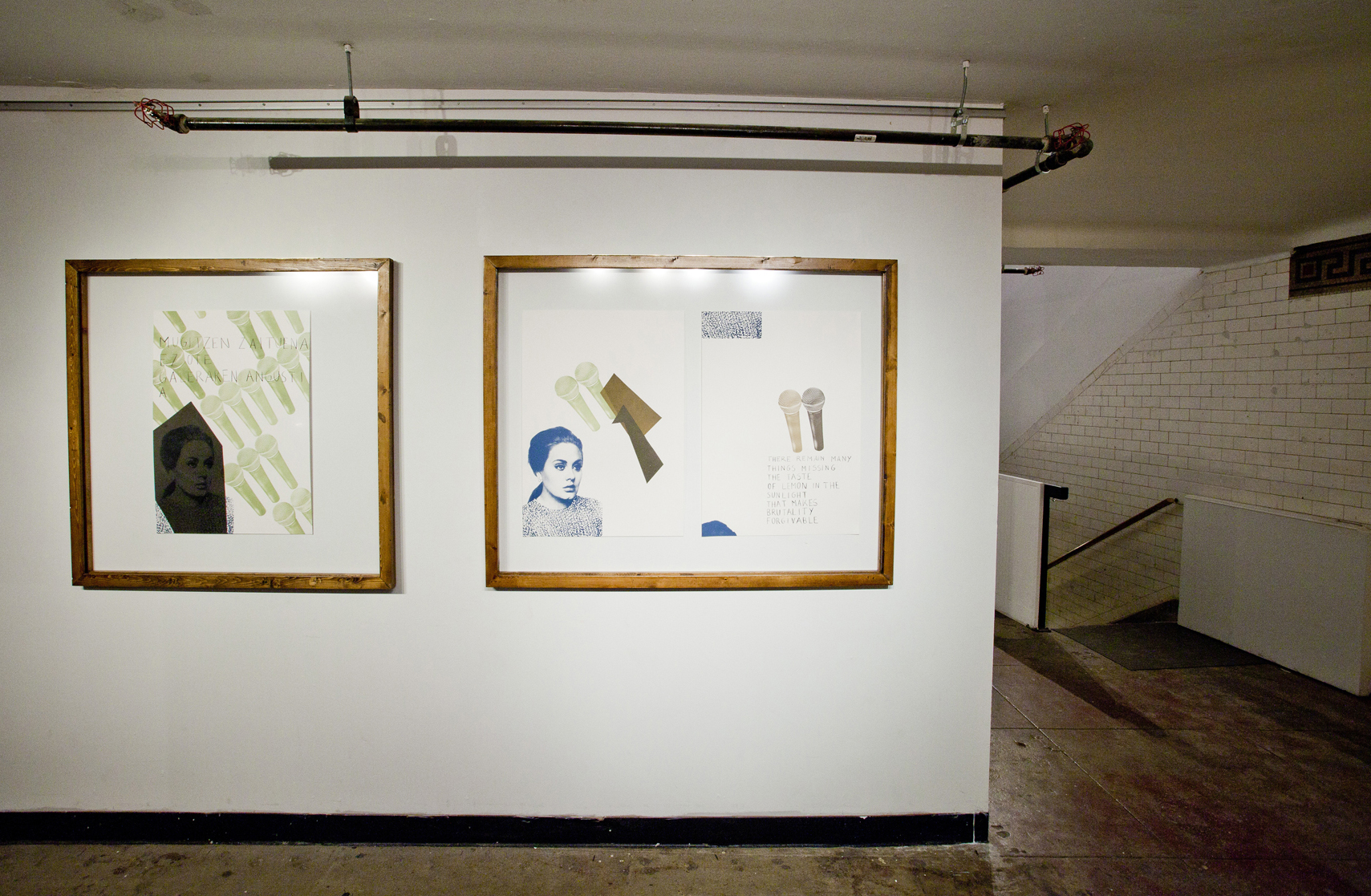 WE COULD HAVE HAD IT ALL
HD
9 min 21 sec
2013
In this multi-layered digital video, Itziar Barrio takes a line borrowed from popular music as the departure point for an elaborate exploration of performance, language, politics, and sexuality. Drawing its title from the chorus of British pop star Adele's 2011 smash single, "Rolling In The Deep," the work pays homage to the global appeal of Adele's music while inquiring into the myth-like notion of total fulfillment.

The work is set inside the Teatro Arriaga, an historic theater in Barrio's native Bilbao. A sequence of slow tracking shots and luscious stills, inspired by segments from Adele's Live at the Royal Albert Hall concert video, capture an ornate interior, emptied of spectators yet intermittently haunted by the voices of two female poets asked by Barrio to collaborate on the project by responding to the lyrics in Adele's hit song.

Maialen Lujanbio, whose voice can be heard as the video opens, is a Basque poet who practices an improvisational form of sung poetry known as bertsolarismo. Chavisa Woods, whose words follow in subtitle shortly thereafter, is an American writer living in New York. Reflecting on the social, economic, and erotic dimensions of fulfillment and its frustrations, the two poets enter into a dialogue with one another and with their pop star counterpart. Portrayed with vivid sensuality, the vacant theater itself becomes another performative figure with which the poets interact. As the video's soundtrack—based on a looping Adel sample—slowly builds, the intertwining of music and image, Basque and English, song, text, and speech creates a viewing experience in which the conventions of public performance are redistributed like the sexual sensorium described in Woods' poetry.
Writer and poet: Chavisa Woods
Poet and Bertsolari: Maialen Lujanbio
Video and Audio recording (New York City): Erin Smith
Video and Audio recording (Bilbao): CDL
Original Music: Aran Calleja
Video Editor : Eva Mateos
Produced by : ENPAP (European Network for Public Art Producers)
Coordinated by: consonni
Filmed at Bowery Poetry Club (NYC) and Arriaga Theater (Bilbao) in 2012.